THERE IS NO NEED TO SUFFER IN PAIN
IT'S TIME TO REGAIN YOUR LIFE
100 million Americans suffer from chronic pain. It can be mild or excruciating, sporadic or continuous, inconvenient or completely debilitating. With chronic pain, inflammation in the central nervous system can remain active for months or even years.
At the Kaplan Center for Integrative Medicine we have developed a powerful, systematic and highly successful strategy for alleviating serious chronic pain and illness. We understand the impact illness has on your life and believe that you don't have to live with chronic pain.
Conditions Treated
Some of the most common chronic pain conditions and illnesses treated include:
OUR PROVIDERS
The Kaplan Center Medical Team
What is Integrative Medicine?
Incorporating the best elements of conventional and alternative medicine, our goal is to provide an integrative approach that attends not only to our patient's physical symptoms, but also addresses the root causes of pain and illness, including problems of the mind and spirit that may be contributing to the disease process.
At Kaplan Center, you'll find professional expertise, strong communication between you and your provider, and a high level of collaboration among the members of our medical team in caring for you. The result: We put you back in charge of your life, helping you to attain optimal health.
HOW CHRONIC PAIN MISMANAGEMENT HAS CREATED
A HEALTH CARE CRISIS
Dr. Kaplan addresses the severity of the opioid epidemic in this country, outlining some critical next steps if we are to see any measurable improvement in recovery rates.
A Patient's Story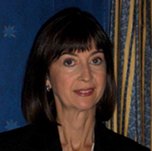 The providers at the Kaplan Center have helped both my daughter and me – through the courses they offer and the treatments they provide. I underwent a couple of abdominal surgeries over the years, and since then, have been cautious about participating in abdominal exercises. I attended Jeanne Scheele's core stabilization class, and she taught me the importance of core health, even given my history. With this knowledge, I started an exercise routine that is gentle on my back, yet effective. I have been using her program three to four times a week and am now stronger than
I have been in 10 years! Jeanne is very gentle, encouraging and knowledgeable – three characteristics that can be difficult to find in one provider.
LATEST FROM THE BLOG
Prolotherapy is a regenerative treatment for tendon, ligament, or joint pain. It's a safe and effective non-surgical option and can be used to treat pain from a previous injury or from the general wear and tear of aging. Prolotherapy treatment involves injecting a patient with a natural solution, such as [...]
"Provider Spotlight" is a series that highlights the wonderful team of healthcare providers and specialists here at the Kaplan Center for Integrative Medicine. In addition to her training in Osteopathic Medicine, Dr. Erika LeBaron has training in prolotherapy and platelet rich plasma (PRP) injections, sophisticated methods of Regenerative Injection Therapy [...]
Sleep disorders not only rob us of a restful night, they also have side-effects that go far beyond our simply feeling tired in the morning. Sleep apnea and insomnia are two of the most common sleep disorders and both pose long-term, serious health risks if left untreated. If you have [...]
Sports-related concussions (SRC) are a growing public health concern. According to the Centers for Disease Control and Prevention (CDC), 1.7 million Americans suffer from a Traumatic Brain Injury (TBI) each year, and three-quarters of these are classified as concussions or "mild" head injury. But the side-effects of a concussion can [...]
Painkillers: The 14-Day Time-Bomb What Doctors Don't Tell You, September 2016 by Celeste McGovern Although these over-the-counter and prescription pills are the modern standby for every ache and pain, what Big Pharma hasn't told you about the risks of non-steroidal anti-inflammatory drugs could just kill you, as Celeste McGovern discovers. [...]
Monday – Thursday : 8 am – 5 pm, ET
Friday : 8 am – 12 pm, ET