Deepen your meditation practice in community: A weekly drop-in class for meditators.
A free weekly drop-in meditation class led by Laura Elizabeth Dorsett, MTS, for individuals who have a regular meditation practice (1+ years of practice) and would like to practice in community with a skilled facilitator. Half of the class will be dedicated to practice and half of the class will be dedicated to discussing the intersection of our lives and our practice in a space of acceptance and community.
While the class is designed for individuals who meditate regularly, beginners are welcome with the understanding that instruction will be limited.
What: Weekly Drop-In Meditation
When: Every Wednesday 7:30 – 8:30pm*
Where: Kaplan Center for Integrative Medicine
Cost: FREE 
Parking lot and street parking is available.
*Please be sure to arrive on-time. In order to maintain a quiet meditative setting, there will be no late admittance.
Testimonial:
"While I am mindful of it, I wanted to let you know how much your Wednesday class has meant to me over the past 3 years. I have evolved a lot, and you and our sangha has been a large reason. Yours is the "don't miss" class for me during the week, as the energy in the room as well as the simplistic depth of your teaching are irrefutable. You are singularly unique in the breadth of your knowledge & insights, as well as the authentic purity of your presence. Thank you very much for your dedication to our sangha."
---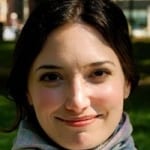 ABOUT THE INSTRUCTOR: Laura Elizabeth Dorsett is a mindfulness meditation instructor and founder of Georgetown Yoga Therapy. She received her professional training in Mindfulness-Based Stress Reduction (MBSR) in 2004 through Jon Kabat-Zinn's Stress Clinic at the University of Massachusetts Medical Center. At the Kaplan Center, Laura offers private meditation & yoga therapy healing sessions, meditation & yoga classes, and leads a free drop-in meditation class every Wednesday from 7:30 – 8:30 pm.