Our goal is to meet the expectations of each of our patients and we use your feedback to improve and further enhance our services. Click on any of the buttons below to write your own review or read what patients are saying about us.
Scroll down for Patient Stories. If you would like to submit your story, please email us at admin@kaplanclinic.com.
Testimonials
We hope that these testimonials will provide you with encouragement and inspiration. You will find that many of our patients have suffered with complex, chronic illnesses, for which there is no one "pill" or other simple solution. Attaining optimal health begins with a comprehensive diagnosis and involves each patient's active participation in his or her own individualized and integrated treatment plan.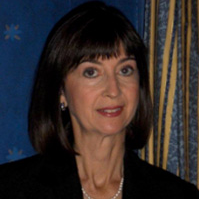 The providers at the Kaplan Center have helped both my daughter and me – through the courses they offer and the treatments they provide. I underwent a couple of abdominal surgeries over the years, and since then, have been cautious about participating in abdominal exercises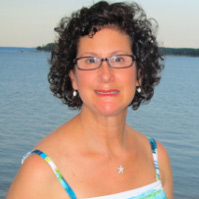 I have sought the care of Dr. Gary and the Kaplan Center for many years, for ailments from perpetual allergies causing me to miss work, to a knee injury from a skiing accident. In January 2008, I discovered a suspicious lump in my breast. I brought up my concern with Dr. Gary…..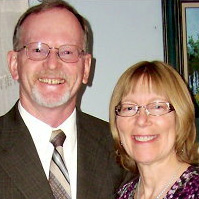 I came to the Kaplan Center in January, 2007, with chronic pelvic pain. The direct cause was a tailbone that had been twisted drastically out of position by a fall that occurred at least 40 years earlier. This condition had not been properly diagnosed until I went to the Kaplan Center.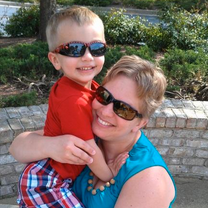 I first went to the Kaplan Center to find relief from frequent migraines and pain from runner's knee. Thanks to Dr. Gary, I am able to live my daily life without pain. Before seeing him, I had at least three migraines a week! I then turned to Dr. Dave to help me with my runner's knee…
After years of chronic brain fog, I feel like my brain is waking up…
Over the years, my wife Sally and I have had the good fortune to be treated by other members of the Kaplan team, including Dr. Erika LeBaron, Jeanne Scheele, and Rebecca Berkson. They and the entire staff – Robin, Nan, Ayo, and the rest – are unfailingly helpful and concerned.
Dr. Lisa and I worked together to increase the dosage and miraculously, the hot flashes and night sweats stopped. Stopped. It was unbelievable. I got my life back…
Skeptical, curious and believing myself defeated, I signed up for Laura Parris' Introduction to Mindfulness Meditation class. An injury sidelined me 7 years ago and I had been to every medical…
I came to the Kaplan Center in 2011 as per a recommendation from my employer. For over 20 years I have suffered from migraines, back pain, and stress. I have received truly exceptional care from both…
I have been a patient of the Kaplan Clinic for 25 years and consider myself enormously privileged to have their very personal care. I feel I have "found myself a village." [My] knees healed with prolotherapy…
Pat, I absolutely have to tell you how magical your hands, your care, your touch have been in treating me for my digestive problems last Spring. You have been amazing!!! I came to you with debilitating…
One day I felt the most intense spasm in my tailbone to the point I felt like I was going to pass out. The next day, all my muscles in my abdomen and low back felt like they had spasmed. I also noticed…
I always get all the attention and time I need when I go in for an appointment, and this means the world to me. They have physical therapists on staff, and they're really good! So when you need physical…
I have known Dr. Gary since he finished his residency and was working out of his house. Throughout the years, I have sought his care for various conditions and received treatments including acupuncture…
Dr. Gary Kaplan is an excellent doctor; he is very knowledgeable, thoughtful, and thorough. In addition, Dr. Kaplan listens well and really cares about my health and wellbeing. I suffered from chronic pain…
I saw Dr. Kaplan for muscle pain and weakness in my left arm and hand, and the treatments he used included acupuncture, OMT and craniosacral therapy. How did my daily life improve? After treatment,..
Surgery to repair a femoral hernia had left me in chronic pain. I suffered from fatigue and such debilitating low-back pain that made even walking almost unbearably painful. In fact, to get around…
Before coming to the Kaplan Center, I had seen three different doctors and received 2 epidural blocks for severe lower back pain. But instead of improving, my condition had worsened to the point where…
A year ago, I was suffering from extreme pain and swelling in both my knees due to severe arthritis. I couldn't run or climb stairs, and overall, I was having difficulty moving and participating in activities the…
Dr. Lisa Lilienfield has treated me for chronic sinus infections, shoulder and hip pain, the side effects of breast-cancer treatment, regular OB-GYN check-ups, depression, and menopausal issues…
In the late 1990's I began experiencing pain in my legs and neck, and gradually my whole body began to hurt. An MRI revealed that I had arthritis in my neck. As time progressed, my symptoms worsened…
Twenty-five years ago, I came to the Kaplan Center to find relief from a pinched, cervical nerve. I got the help I needed, and because of that first positive experience with Dr. Gary and the Kaplan Center, I have…
Before coming to the Kaplan Center, I was in considerable pain and had great difficulty moving. Dr. Lisa Lilienfield arranged for a prompt MRI examination, which confirmed damage to my back. Dr. Lisa gave…
When I was a senior in high school I began suffering with chronic, migraine headaches, tiredness and low-back pain. Being ill was undermining my attendance at school and preventing me from participating…
I came to the Kaplan Center for treatment of a variety of conditions including fibromyalgia, irritable bowel syndrome, migraines, degenerative disc disease, biotoxicity and sleep disorders. The…
I have been managing autoimmune and other chronic health conditions since childhood. Dr. Gary has been the first doctor I've ever had who addresses not just the symptoms, but also the underlying…
Everyone I have worked with at the Kaplan Center is not only very professional and excellent at what they do, which is reducing chronic pain, but also they are compassionate human beings that…
Expert, integrative medicine in the context of the highest quality of friendly service.
Dr. Lisa is the only doctor who has taken care of my hypothyroidism. She is knowledgeable and keeps up with the latest information.
Print this page