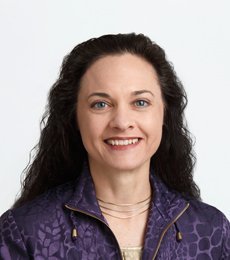 Education:
D.O., Texas College of Osteopathic Medicine, 2010
M.S., Child & Adolescent Psychiatric Nursing, University of Cincinnati 1993
B.S., Nursing, The Pennsylvania State University, 1989
Diploma, Nursing, Jameson Memorial Hospital School of Nursing, 1987
Internship & Residency:
Family Medicine Resident Physician, University Hospitals Regional Hospitals, 2011-2013
Family Medicine Intern Physician, Conroe Medical Education Foundation, 2010-2011
Board Certification:
AOBFP Board Certification in Family Medicine/OMT
Honors and Awards:
Translating Osteopathic Understanding into Community Health (TOUCH) Award, Texas College of Osteopathic Medicine, 2007-2008
Psychiatric Mental Health Nursing Clinical Excellence Award, Indiana University, 2004
The Patricia Ryan Wahl Psychiatric Mental Health Nursing Award, University of Cincinnati, 1993
University Graduate Scholarship, University of Cincinnati, 1990
Treatment Techniques:
Prolotherapy
Bioidentical Hormone Therapy
Nutritional Counseling
Dry Needling
Restorative Medicine
Osteopathic Manipulative Medicine
Dr. Erika LeBaron is a licensed osteopathic physician who is board certified in Family Medicine and Osteopathic Manipulative Medicine by the American Osteopathic Board of Family Physicians. She earned her Doctor of Osteopathic Medicine degree from Texas College of Osteopathic Medicine in Fort Worth, Texas. She completed an internship in family medicine at Conroe Medical Center and Lone Star Family Medicine in Conroe, Texas. She then finished her residency in family medicine at University Hospitals Richmond Medical Center in Richmond Heights, OH. During her residency, Dr. LeBaron had the opportunity to train at the Center for Integrative Medicine at the University of Arizona with Dr. Andrew Weil and his nationally recognized program.

Along her career path she has completed additional focused training in musculoskeletal and sports medicine. In addition to her osteopathic manipulative treatment skills for treating pain and musculoskeletal complaints, she has training in prolotherapy and platelet rich plasma (PRP) injections. Dr. LeBaron also holds certification in dry needling for pain management and sports injuries. Each of these modalities enables Dr. LeBaron to provide non-surgical interventions for patients experiencing pain from various causes.

As a member of the Association for the Advancement of Restorative Medicine, Dr. LeBaron has additional training and completed certification in restorative medicine, which focuses on the balance of the thyroid, adrenal, and other hormones throughout the body, including Wilson's temperature syndrome (a thyroid imbalance that often goes undiagnosed). The goal is to restore each patient to their optimal level of health by taking an integrative approach using nutrition, herbals, and bio-identical hormones. Restorative medicine focuses on lifestyle adjustments along with other complimentary therapies designed to work with the body's natural ability to heal and regain balance once provided with the essential resources, such as nutrition, hormone replacement, exercise, etc.

Dr. LeBaron also holds a master's degree in psychiatric/mental health nursing and completed postgraduate work in family therapy. She has many years of experience in this field prior to starting her career in medicine. This experience has made Dr. LeBaron an avid listener and allows her a unique perspective on the psychological aspect of chronic illness and pain and its impact on her patients and on their significant others. She believes that it is of the utmost importance for her patients to be heard and understood and that this is a key component of personalized medical care.

Dr. LeBaron takes a comprehensive look at each one of her patients and their unique situations. She understands that each patient has different concerns, symptoms, and needs and that patient-centered medicine must be a partnership between the patient, and their physician. As other providers at the Kaplan Center are often an important part of your treatment plan, Dr. LeBaron and the numerous other providers will work together with you for your improved health. Health is not just the absence of disease, but also the optimal wellness of body, mind, & spirit. Call and make an appointment with Dr. Erika LeBaron and start moving ahead on your path to a healthier you.

---
Click here, or on the video below, to view a collection of Dr. LeBaron's lectures.