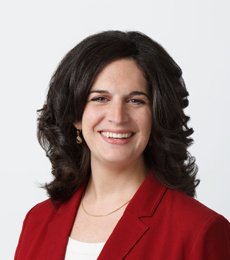 Education:
M.S., Bastyr University, Acupuncture
Chinese Herbal Medicine Certificate
M.S., Georgetown University, Physiology & Complementary & Alternative Medicine
B.S., Dickinson College, Biology
Basic Hatha Yoga Certfication, Integral Yoga Teacher Training Program
Board Certifications:
Diplomate of Acupuncture & Oriental Medicine
Licensure:
Acupuncturist
East Asian Medical Practitioner
Honors & Awards:
Merit Scholarship, Bastyr University
Presidential Scholarship, Dickinson College
Stanley Scholar, National Alliance for Mentally Ill/NIH
Treatment Techniques:
Acupuncture
Cupping
Moxibustion
Chinese Herbal Medicine
Tui Na bodywork
CranioSacral Therapy
Rebecca Berkson is a licensed acupuncturist and is NCCAOM Board certified in Acupuncture and Oriental Medicine. Her training includes traditional Chinese medicine coupled with anatomy and clinical sciences to provide the safest and most effective care to patients. Rebecca has also studied with teachers in different practices of acupuncture including Traditional Chinese Medicine, Five Element, and various styles of Japanese acupuncture.
According to Chinese medicine, illness and disease occur due to imbalances and weaknesses within the body. Rebecca is compassionate and dedicated in her work with patients to achieve their individual health goals, with the aim of alleviating pain and symptoms of discomfort, while also addressing the root of the problem. She has treated people of all ages, and for a diversity of health issues, including pain relief, injuries, stress, anxiety and depression, digestive and respiratory complaints, fatigue, skin conditions, fertility and women's health.
Acupuncture and Chinese medicine are known to stimulate the body's natural healing abilities. To this end, Rebecca uses a variety of techniques such as acupuncture, moxibustion, cupping, and herbal medicine, either individually or in combination with other treatments, to promote faster healing.
Rebecca has extended her knowledge by treating sports-related injuries with acupuncture as well. She was awarded a grant to be an intern with the Seattle Mariners Athletic Training team during 2013 Spring Training on the prevention and rehabilitation of injuries in baseball. In addition to this, she worked for two years with the Seattle Marathon providing acupuncture to runners after the half and full marathons. She has also volunteered for the Seattle Acupuncturists for Veterans program, which provides free treatments to veterans and their families.
Rebecca holds a Master of Science degree in Acupuncture from Bastyr University in Seattle, WA where she studied both acupuncture and Chinese herbal medicine. She also earned a Master of Science in Physiology and Complementary and Alternative Medicine from Georgetown University in Washington, DC. She did her undergraduate studies at Dickinson College in Carlisle, PA studying biological sciences. Prior to becoming an acupuncturist, she was an administrator in the Department of Pediatrics at Georgetown University Medical Center. She managed the nationally recognized program – the KIDS Mobile Medical Clinic – which provides pediatric services to underserved children and youth in Washington, DC.
---
Articles by Rebecca Berkson:
5 Things You Didn't Know Acupuncture Could Treat
Q&A: Can Acupuncture Alleviate Chronic Back Pain?
Acupuncture for Allergies
Click here, or on the video below, to view a collection of Rebecca's lectures.