Adrenal Wellness Tip #1: Take a Life Inventory
Tip #1: Balancing Play, Creativity & Restoration
Taking a life inventory can help you restore and re-enliven your state of health.
Print this page
Nayo Wills, MD
Share This Story, Choose Your Platform!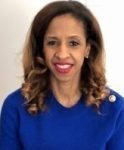 Nayo Wills, MD, is Board-Certified in Internal Medicine and has extensive training and experience in Integrative and Functional Medicine, spirit-mind-body medicine, metaphysics, acupuncture, weight optimization, and nutritional healing. To read Dr. Wills' complete profile,
click here
.