1 out of every 7 Americans suffers from depression or anxiety, and major depressive disorder is currently the #1 cause of disability for people ages 15 – 44.
Dr. Kaplan visited KRNV News4 to discuss how a "Brain on Fire" is often a root cause of depression and anxiety that's unresponsive to treatment. He also explained the mechanisms at work when a brain is inflamed.

* For more on a "Brain on Fire" subscribe to the Kaplan Center YouTube channel at http://bit.ly/1N4YqmA.
HOW CAN YOU PUT OUT A FIRE IN THE BRAIN?
Research has shown that certain nutritional supplements may help limit and possibly even reverse the damage of inflammation in the brain, by calming the neuro-inflammatory process that can damage neural tissue, cause or exacerbate physical pain and emotional suffering, and erode mental clarity.
View Dr. Kaplan's guide to 10 Brain-Boosting Nutritional Supplements to nurture and even heal the brain for improved memory, mood, and overall cognitive health!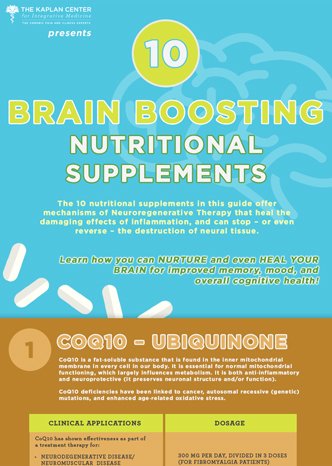 Print this page