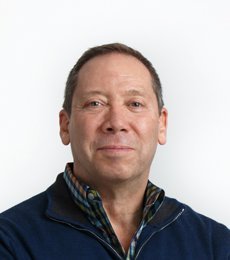 Education:
B.S., Dickinson College, 1975
D.O., College of Osteopathic Medicine & Surgery, 1980
Medical Acupuncture for Physicians, University of California at Los Angeles School of Medicine Ext.
Internship & Residency:
Internship: Martin Place Hospital, Madison Heights, MI, 1981-1982
Residency: Georgetown University/Providence Hospital, Washington, DC
Family Practice Residency Program July 1, 1983 – June 30, 1985
Chief Resident: Georgetown University/Providence Hospital July 1, 1984 – June 30, 1985
Board Certifications:
Family Medicine
Pain Medicine
Medical Acupuncture
Honors and Awards:
American Academy of Medical Acupuncture Outstanding Service Award 1995
Washingtonian Magazine, "Best Doctors in the Washington, D.C. Area"
Diagnostics:
Chronic Pain Disorders
Fibromyalgia
Chronic Fatigue Syndrome/Myalgic Encephalomyelitis
Depression
Biotoxicity
Musculoskeletal Problems
Sleep Disorders
Treatment Techniques:
Medical Acupuncture
Prolotherapy
Platelet Rich Plasma (PRP) Therapy
Guided Meditation
Nutritional Counseling
Osteopathic Manipulative Medicine
Biotoxicity Detoxification
Trigger-Point Injections
Gary Kaplan, D.O., is the founder and medical director of the Kaplan Center for Integrative Medicine, and author of Total Recovery: A Revolutionary New Approach to Breaking the Cycle of Pain and Depression (Rodale, 2014). A pioneer and leader in the field of integrative medicine, Dr. Kaplan is one of only 19 physicians in the country to be board-certified in both Family Medicine and Pain Medicine. He is board-certified in Medical Acupuncture and has studied and practiced Osteopathic Manipulative Medicine, Emergency Medicine and Herbal Medicine. In response to growing numbers of patients presenting with heavy metal toxicity, Dr. Kaplan received certification in the science and practice of chelation therapy, by The American College for Advancement in Medicine (ACAM).
In 1985, Dr. Kaplan created the Kaplan Medical Center to offer patients suffering with chronic pain and illness a more effective model of medical care. Utilizing a broad range of conventional and alternative medicine strategies, the Center's physicians, nurses, psychotherapists, dietitian and physical therapists collaborate closely on patients' progress, sharing their insights and treatment recommendations to ensure the best outcome for each patient. This coordinated, multidisciplinary approach has proved to be highly effective — especially for patients suffering with complex and longstanding medical problems. "My commitment is to take the time to listen carefully to patients so I can understand how and when the pain problem started, what treatments have been tried, and what has and hasn't worked in the past. My approach is offer to each patient their own individualized treatment program, integrating, as appropriate, both conventional and alternative medical approaches. My goal is to provide evidence-based medical care that supports and enhances each patient's natural ability to heal."
A clinical associate professor in the Department of Community and Family Medicine at Georgetown University School of Medicine, Dr. Kaplan was one of the directors of a $1.7 million NIH grant that funded an educational initiative to incorporate complementary, alternative, and integrative medicine into Georgetown's medical curriculum.
Dr. Kaplan worked with the National Institutes of Health (NIH) to establish acupuncture as a medically effective treatment for a range of chronic pain problems. Additionally, Dr. Kaplan has trained physicians in medical acupuncture through the Helms Institute for Medical Acupuncture, sponsored by the UCLA School of Medicine. A past president of both the Medical Acupuncture Research Foundation and the Virginia Osteopathic Medical Association, Dr. Kaplan has written and lectured extensively on acupuncture and the integration of complementary and alternative therapies in the treatment of pain and chronic illness.
In 2013, Dr. Kaplan was appointed by U.S. Secretary of Health and Human Services (HHS), Kathleen Sebelius, to the Chronic Fatigue Syndrome Advisory Committee (CFSAC). The Committee provides advice and recommendations to the Secretary of HHS through the Assistant Secretary for Health on issues related to myalgic encephalomyelitis and chronic fatigue syndrome (ME/CFS), such as access and quality of care for persons with CFS, the science and definition of CFS, and broader public health, clinical, research and educational issues related to CFS. Dr. Kaplan is one of four individuals on the 11-person Committee who brings special expertise in healthcare delivery, insurance, and the problems experienced by individuals with CFS.
In 2015 Dr. Kaplan established the Foundation for Total Recovery in order to provide support and find a cure for all who suffer with chronic pain and depression by educating patients, building an online community of patients, doctors and researchers, partnering with leading researchers, academics and innovators, and studying data to find a baseline approach to diagnosing and curing neuroinflammation.
Dr. Kaplan's work has been featured in TIME magazine, the Wall Street Journal, Fox News 5, ABC's Good Morning America, CNN News, BBC, US News and World Report, and NPR's Diane Rehm Show. He writes a regular column for MindBodyGreen. Washingtonian Magazine has included Dr. Kaplan in its list of the "Best Doctors in the Washington, DC Area," and he recently received the distinction of being a "Top rated" physician in the Northern Virginia area by Consumer's Checkbook.
---
Click here, or on the video below, to view a collection of Dr. Kaplan's lectures.