We are here to help keep you and your family healthy and safe as we navigate Coronavirus (COVID-19) together. The Kaplan Center offers video-based telemedicine called "cloud visits" so you can stay home and continue to receive care.
Another Way to Access Our Providers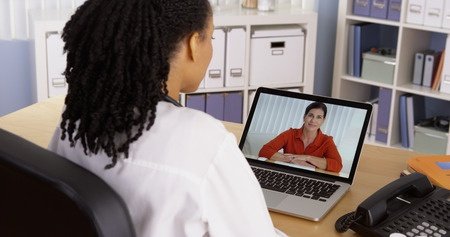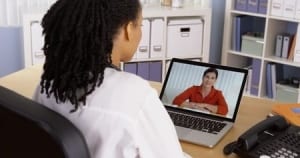 Several Kaplan providers are now using an online service called SecureVideo to schedule appointments with existing patients that we call cloud visits. Providers and patients connect with each other electronically and have clear, face-to-face conversations.
What types of services can we provide with telemedicine? A lot!
Acute illness – if you are feeling ill, please do not delay calling your physician and thereby risk a worsening of symptoms. There is a lot that can be determined via a telemedicine appointment and it is a good idea to speak to your provider as soon as possible.
Follow-up visits
Nutrition visits
Reviewing your labs and test results
Medication questions & refills
Participating providers include:
* For telemedicine appointments with a physician, the following items are helpful, but not required: pulse oximeter, thermometer, and a blood pressure cuff.
Telemedicine During Coronavirus (COVID-19)
With the sudden emergence of COVID-19, cloud visits offer patients a safe and secure way to receive the health advice they need quickly. Cloud visits allow you to stay home and receive care from your Kaplan provider while COVID-19 precautions are in place.
If you are concerned about possible exposure to COVID-19, a cloud visit will allow you and your provider to discuss the presence (or absence) of symptoms and receive information about the next steps to be taken. That may involve self-quarantine, testing for the virus, or scheduling an in-person visit.
Is Telemedicine Right For You?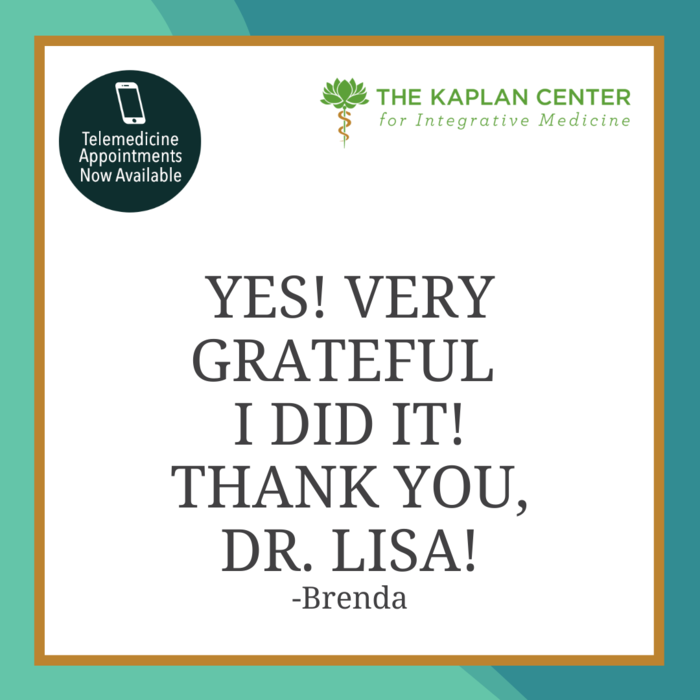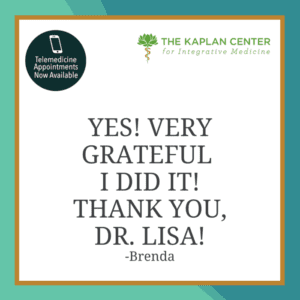 Our patients who have participated in cloud visits have been impressed and thrilled with its simplicity and convenience. We still have our in-office visits, but the cloud visits have been a wonderful additional service which has saved both time and money. In the right circumstance, telemedicine can be an efficient, effective, and frictionless option for our patients, and can be done practically anywhere and anytime. Communication using SecureVideo is encrypted and HIPAA compliant.
Telemedicine is reimbursable by some insurance companies. If you have out-of-network benefits please check with your insurance company to see if telemedicine is reimbursable under your plan. The CPT codes (codes used to bill office procedures) are 99215 or 99214, depending on the length of your appointment. CPT codes are only appropriate for telemedicine/video consults, not telephone consults.
If your Kaplan provider is not offering cloud visits, telephone consults are available with all providers.
Call us today, 703-532-4892, to see if telemedicine is appropriate for you.
We are here for you, and we want to help.
Our goal is to return you to optimal health as soon as possible. To schedule an appointment please call: 703-532-4892 x2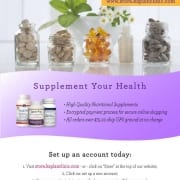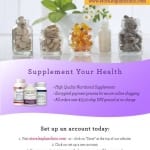 At the Kaplan Center, we have taken the time to research different manufacturers to ensure that we recommend only the highest quality supplements. We've vetted every one of the manufacturers and can attest to the fact that they provide a quality product that's been thoroughly tested.
Personalized care you can trust.
Our integrative, non-surgical treatment approach is highly successful in maintaining wellness and also treating chronic pain and illness. For more than 30 years, we have delivered superior, cutting-edge health care in the Washington, DC area.
Contact Information
Tel: 703-532-4892
Fax: 703-237-3105
6829 Elm Street, Suite 300
McLean, Virginia 22101
Map It
Hours of Operation
Mon – Thu : 8 am – 5 pm, ET
Fri : 8 am – 12 pm, ET