We find that nearly 70 percent of our new patients arrive at the Kaplan Center for Integrative Medicine with an incomplete or incorrect diagnosis. Before formulating your treatment plan, we establish a correct diagnosis. To do so we utilize a unique information-gathering protocol.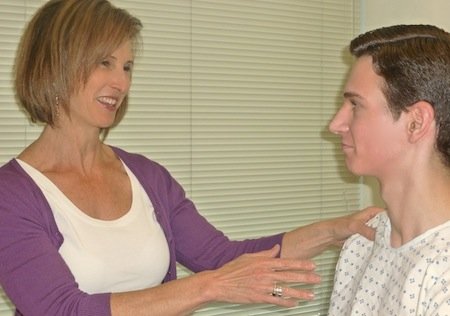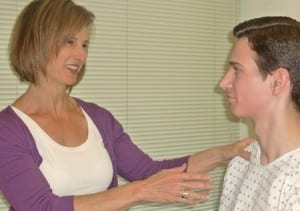 At your first visit your Kaplan physician will personally take the time to explore the onset of your condition, the specific nature of your pain sensations, and the overall status of your health, including your mental health history, your social/family history, your travel history and your possible exposure to environmental toxins.
Your Kaplan doctor will ask you about the medications and therapies you've tried in the past, and what has and hasn't worked for you. To gather additional information about your condition, your Kaplan physician may also order specialized diagnostic laboratory testing.
Available Diagnostic Services
A Correct Diagnosis is Essential to Your Recovery
After reviewing all of the factors contributing to your health situation, your physician will spend time talking with you about your diagnosis in terms that you understand. We place great emphasis on getting to know and understand your unique situation to ensure that we arrive at the most accurate and complete diagnosis and that you understand your own diagnosis and treatment plan. Initial visits are one hour in length, and follow-up visits are 30- to 60-minutes in length.
In addition to conventional diagnostic tools, the Kaplan Center utilizes an array of specialized tools to identify other factors that may be contributing to your medical problems.
We are here for you, and we want to help.
Our goal is to return you to optimal health as soon as possible. To schedule an appointment please call: 703-532-4892 x2
Personalized care you can trust.
Our integrative, non-surgical treatment approach is highly successful in maintaining wellness and also treating chronic pain and illness. For more than 30 years, we have delivered superior, cutting-edge health care in the Washington, DC area.
Contact Information
Tel: 703-532-4892
Fax: 703-237-3105
6829 Elm Street, Suite 300
McLean, Virginia 22101
Map It
Hours of Operation
Mon – Thu : 8 am – 5 pm, ET
Fri : 8 am – 12 pm, ET