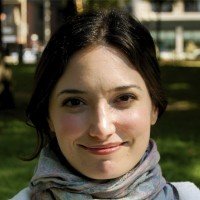 Education:
M.T.S., Hindu/Buddhist Studies and Contemplative Health, Harvard Divinity School, 2009
Graduate, Jon Kabat-Zinn's Mindfulness-Based Stress Reduction (MBSR) at the University of Massachusetts Medical School, 2004
Teacher Training, Flow Yoga Center
Certification, Authentic Pilates Method by Romana Kryzanowska
500-hr Integrative Yoga Therapy Certification, 2016
Laura Elizabeth Dorsett, M.T.S., RYT-500, has been teaching yoga and mindfulness to individuals and organizations for over 18 years. Her masters in yoga philosophy and consciousness studies from Harvard Divinity School studies brings unique depth to her teachings. Laura is the founder of The Embodied Self, specializing in developing and facilitating transformative, curated healing programs for individuals and groups. She is also founder of The Embodied Self Mastermind, a 10-Class system of deep healing and transformation.
Laura has always been fascinated by the relationship between spiritual life and physical health, and she is delighted to offer meditation training within the explicit context of integrative medicine at the Kaplan Center. While she has worked extensively with adults, Laura has also led mindfulness retreats for teenagers with Inward Bound Mindfulness Education (iBme), and has offered in-school mindfulness programs for students, faculty, and parents throughout the DC area with Minds, Inc.
For more information, please visit https://www.theembodiedself.org/about-laura-dorsett.
At the Kaplan Center, Laura offers a free drop-in meditation class every Wednesday from 7:30 – 8:30 pm.
View our calendar for upcoming events.
3-Minute Guided Meditation:
Try this 3-minute, guided meditation led by Laura. It can be done anywhere and promotes feelings of inner calm and peacefulness.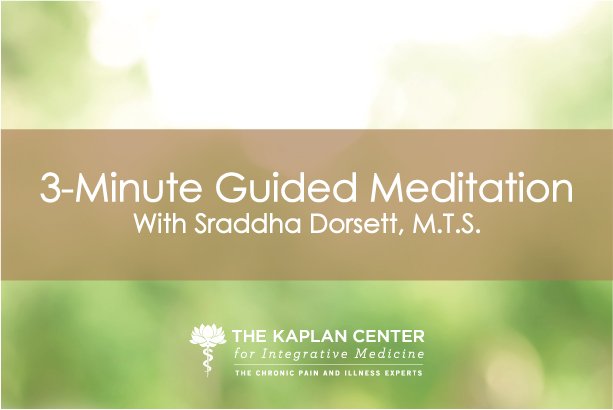 Beyond Mindfulness: The Emerging Science of Conciousness | 3-Part Video Series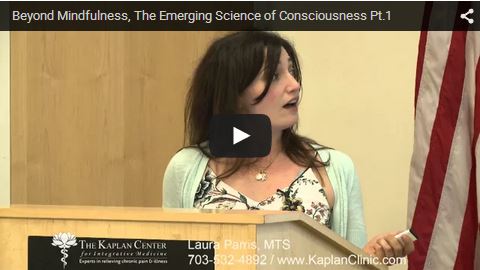 See what Laura's students are saying about her classes:
"[Laura] pays close attention to the fact that we are all practicing outside this orderly and peaceful space [at The Kaplan Center]. She consistently applies the practices to real-world scenarios and welcomes our stories of how we applied them in our time between classes"

"This class taught me that the heart is as important as the mind."

"If you want an overall understanding of how different techniques can lead you to a sense of inner peace and calm – this would be a good class for you."

"Especially helpful was the focus on loving kindness both in practice and day to day life"