Biotoxicity is the accumulation of toxins in the body as the result of exposure to certain biological sources, such as an insect or snake bite, the sap of a poisonous plant, and some molds, fungi and bacteria. Biotoxins can impair the functioning of the human musculoskeletal system and nervous system. When biotoxins affect the nervous system, the disorder is called "neurotoxicity."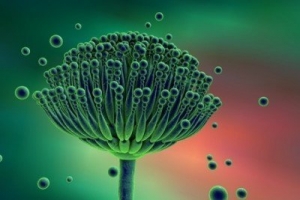 The painful symptoms of biotoxicity and neurotoxicity are similar to the symptoms of a variety of other medical conditions, such as fibromyalgia, migraines or chronic headaches, depression, Attention Deficit Disorder (ADD), Attention Deficit Hyperactivity Disorder (ADHD), chronic fatigue syndrome, chronic Lyme disease, recurrent or chronic sinusitis, or asthma that is unresponsive to conventional therapy. The symptoms of biotoxicity can also mimic those of some autoimmune diseases, including psoriatic arthritis, celiac disease, irritable bowel syndrome, and rheumatoid arthritis.
Sometimes we see patients who have been diagnosed with and treated for one or more of the conditions listed above, but who fail to recover or improve only slightly. The problem is if biotoxicity is causing or contributing to your symptoms, it is unlikely that your body will fully heal if your medical treatment fails to address the biotoxicity disorder.
Patient Testimonial:
Listening wholeheartedly and thinking about every aspect of your symptoms…

Twenty-five years ago, I came to the Kaplan Center to find relief from a pinched, cervical nerve. I got the help I needed, and because of that first positive experience with Dr. Gary and the Kaplan Center, I have stayed with the practice since then.

More recently, I was suffering from extreme pain in my side that wouldn't go away. I didn't know what could possibly be causing the pain, so I made an appointment to see Dr. Gary. When I met with him, he did a thorough check-up, evaluating my medical history and current symptoms and diagnosed me as having toxin build-up, otherwise known as "biotoxicity."

I underwent a few tests to confirm the toxicity diagnosis. Once the diagnosis was confirmed, I went on medication to treat toxicity and sure enough, it helped! Dr. Gary is very up-to-date with medical research and treatments, and he had a real understanding of what I was going through. He processes information in a way a lot of other doctors don't: Listening wholeheartedly and thinking about every aspect of your symptoms before laying out a treatment plan. He treats patients holistically.

I am extremely grateful for Dr. Gary's diagnoses and treatment and have such gratitude for the Kaplan Center.

– SK
At the Kaplan Center our physicians have years of experience treating patients with biotoxicity and other chronic pain conditions, and we completely reject the notion that "you just have to live with it."
At your first visit, your Kaplan physician will take time exploring the onset of your condition, the specific nature of your symptoms and the overall status of your health. Your health problems will be evaluated within the context of your personal medical history, your lifestyle and any possible exposure to toxins in your home, workplace, or during travel. If your Kaplan physician suspects biotoxicity, specialized testing will be ordered. You'll also be asked about the medications and therapies you've tried in the past, and what has and hasn't worked for you.
After reviewing all of the factors contributing to your condition, your physician will spend time talking with you about your diagnosis and working with you to create a customized and multi-dimensional treatment plan that addresses not only your immediate pain, but also any possible underlying or co-existing conditions that may be causing or aggravating your symptoms. Many patients find that addressing the biotoxicity disorder has alleviated or resolved their longstanding medical problems.
We offer a multitude of effective treatment options, including:
We are here for you, and we want to help.
Our goal is to return you to optimal health as soon as possible. To schedule an appointment please call: 703-532-4892
---
Additional Resources:
Article: Mycotoxin Illness: Could the air you breathe be making you sick?
Collection of documents and FAQS From the Centers for Disease Control and Prevention (CDC) and other state agencies.
Toxic Metals Information about the types and potential sources of exposures to heavy metals from the Occupational Safety & Health Administration (OSHA)
https://kaplanclinic.com/wp-content/uploads/2016/04/49246122_s-e1462891459349.jpg
267
400
Website Administrator
https://kaplanclinic.com/wp-content/uploads/2019/10/Kaplan-Center-Logo.svg
Website Administrator
2012-12-13 00:00:00
2019-10-17 16:15:56
Biotoxicity