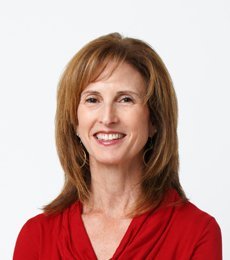 Education:
M.D., Georgetown University School of Medicine, 1982
Medical Acupuncture for Physicians, University of California at Los Angeles School of Medicine Ext.
B.S., University of Maryland, 1978
Residency:
Georgetown University/ Providence Hospital, Washington, DC
Family Practice Residency Program, 1985
Chief Resident, 1985
Faculty Appointments:
Georgetown University School of Medicine, Dept. Community and Family Medicine
Clinical Assistant Professor, 1997-Present
Preceptor & Attending Physician, Family Practice Residency, 1985-1999
Medical Internship Preceptor, 1985-Present
Board Certification:
Honors and Awards:
Georgetown University School of Medicine Certificate honoring Clinical Faculty, 2012
Fifty-Plus Magazine, "Exceptional Physician"
Washingtonian Magazine, "Best Doctors in the Washington, D.C. Area"
Dept. of Community and Family Medicine, Georgetown University School Medicine, Awards in Excellence, 1995-2008
Treatment Techniques:
Neuroanatomic Acupuncture
Osteopathic Manipulative Medicine
Natural Hormone Replacement Therapy/Bio-identical Hormones
Trigger-Point Injections
Lisa Lilienfield, M.D., is board-certified in family medicine and is a member of the American Academy of Medical Acupuncture. Dr. Lilienfield also serves as a Clinical Assistant Professor at Georgetown University School of Medicine's Department of Community and Family Medicine.

At the Kaplan Center, Dr. Lilienfield practices Acupuncture and Osteopathic Manipulative Medicine and has developed an expertise in both Women's Health and Sports Medicine. She uses her special training in neuroanatomic acupuncture to treat cervical thoracic and lumbar disc disease. Many of Dr. Lilienfield's patients are women who are trying to conceive and see Dr. Lilienfield for acupuncture, hormone replacement therapy, and OMT. Dr. Lilienfield's practice also includes treating men for testosterone deficiency.

In addition to providing conventional gynecological services, Dr. Lilienfield provides women with counseling and treatment for hormonal imbalances through the use of natural hormone replacement (bio-identical hormones) and alternative thyroid medications. Dr. Lilienfield was recognized by Fifty Plus Magazine as an "Exceptional Physician" for her holistic approach to medicine and has been included in Washingtonian Magazine's listing as one of the "Best Doctors in the Washington, D.C. Area."

In Dr. Lisa's words, "My goal is to help my patients get well by finding a balance in life — not just physically, but in mind, body and spirit. I look at each patient's medical history, family history, medications, sleep problems, adrenal and other endocrine problems. We do a thorough workup and develop a treatment plan. Sometimes relatively simple changes can radically improve a patient's health!"

Dr. Lilienfield is a graduate from Georgetown University School of Medicine, where she also completed her residency in family medicine. She studied acupuncture at the University of California's Los Angeles School of Medicine Extension. She has also completed the following Continuing Medical Education at the Institute of Functional Medicine:

Cancer Prevention: Dietary Strategies for Protection from Chronic Disease
The Role of Antioxidants and Immunostimulants in Cancer Prevention and Treatment
The Challenge of Tick-borne Infections: An overview of Diagnosis and Treatment
Diagnosing and Treating Small Intestinal Bacterial Overgrowth (SIBO)
Role of Soy in Breast Cancer: Prevention and Treatment
Chronic Infections and Neurological Disease – Life Style and Biologic Strategies for Secondary Prevention of Cancer

More recently, Dr. Lilienfield attended the 23rd Annual World Conference on Anti-Aging Medicine, sitting in on several lectures including: Microbiome, Gastro-Intestinal Disorders, Hormone Therapy, and Thyroid Health. She also recently completed an online course on "Cognitive Behavioral Therapy on Insomnia" through the Sleep Disorders Center at University of Massachusetts Memorial Medical Center.

An accomplished athlete, Dr. Lilienfield strongly encourages her patients to develop their own exercise programs in weight training, aerobic exercise, Pilates, or yoga.

Dr. Lilienfield has won numerous awards for power-lifting and held the Maryland State Women's Master Level record for dead lift and bench press. She is also a certified instructor of spin-cycling and yoga, recently completing 500 hour Advanced Yoga Teacher Training and Introduction to Therapeutic Yoga.

---
Click here, or on the video below, to view a collection Dr. Lilienfield's lectures.