"Provider Spotlight" is a series that highlights the wonderful team of healthcare providers and specialists here at the Kaplan Center for Integrative Medicine.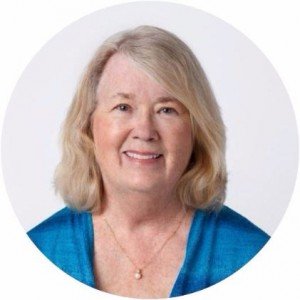 Jeanne Scheele has practiced physical therapy in Northern Virginia for 40 years and serves as the Kaplan Center's Physical Therapy Director. Over the last several years, Jeanne has focused her continuing-education efforts on pain management, and in particular, on the use of physical therapy to decrease women's pelvic pain and to manage incontinence.


Why did you choose your specialty?
I have been focused on women's health and pelvic floor problems for about 16 years. I became interested long ago because I had patients who had orthopedic problems and confided in me that they were also "leaking." At the time, I did not have an answer so I investigated. I am still learning.
What is the biggest challenge in your practice and how do you overcome it?
The biggest challenge in my practice, because each woman is unique with special needs, is how to do an evaluation and produce a plan of care for that individual. It cannot be a cookie cutter approach.
What's the one piece of advice that you give to all of your patients?
One piece of advice? Think positive. Find a way to be quiet within yourself and de-stress.
What are some of your interests and/or pastimes outside of work?
Outside of work, I love to travel with my husband, experiment with gourmet meals, read historical novels, make greeting cards, exercise and meditate, see my children and grandchildren.
If you could choose another career, what would it be?
I honestly do not know of another career. I chose physical therapy at the age of 16 and never looked back!
https://kaplanclinic.com/wp-content/uploads/2016/06/Provider-Spotlight-Graphic-1.png
339
750
Jeanne Scheele, PT
https://kaplanclinic.com/wp-content/uploads/2019/10/Kaplan-Center-Logo.svg
Jeanne Scheele, PT
2016-06-01 20:35:30
2016-06-01 20:35:30
Provider Spotlight: Jeanne Scheele, PT