"Provider Spotlight" is a series that highlights the wonderful team of healthcare providers and specialists here at the Kaplan Center for Integrative Medicine.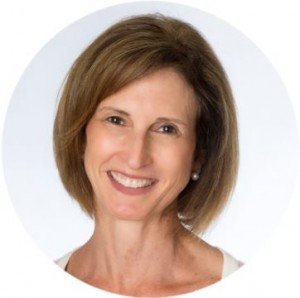 Dr. Lisa Lilienfield has been with the Kaplan Center for over 16 years. She is board certified in Family Medicine and practices Acupuncture and Osteopathic Manipulative Medicine, with an expertise in both Women's Health and Sports Medicine.


Why did you choose your specialty?
When I was in medical school I really enjoyed all of the different aspects of medicine, including Pediatrics, OB/GYN, Adult Medicine, and Psychiatry. When I learned about family medicine, which incorporates all of these specialties, I knew it was the right choice for me. Family medicine allows me to see all different age groups and practice all of the different types of medicine I really enjoy.
What is the biggest challenge in your practice and how do you overcome it?
In our practice we see patients with very challenging and difficult cases, many of whom have already been to multiple physicians. For me, the biggest challenge centers around the concern I feel about whether or not I am going to find my patients a solution. I want to help each one of them find the right answer and feel better.
One of the wonderful and unique things about the Kaplan Center is our weekly collaborative meetings, where all of our providers put our heads together to find the appropriate solution for each patient in our practice. Fortunately, we have a team of really smart providers and we are never alone in finding the right path for our patients.
What's the one piece of advice that you give to all of your patients?
The one piece of advice that I give all my patients is to find balance in their lives. Life isn't all about work. We have to find balance with play and creativity. We need to take care of ourselves by eating good food, getting enough sleep, exercising, and socializing. It's easy to fall into a pattern where you are out of balance, so this is the one piece of advice I wish all of my patients would follow.
What are some of your interests and/or pastimes outside of work?
Outside of work I am presently completing advance yoga teacher training. I have really enjoyed learning about the philosophy and history of yoga because there's a lot more to it than most people think. This training has taken up a good amount of my extra time. I also have a big family – kids, step-kids, and grand-kids – and fortunately we are able to spend a lot of time together.
If you could choose another career, what would it be?
This question really stumps me! I actually decided to go into medicine when I was in the 7th grade. My father was a physician, not a clinical physician, but a professor, so at an early age I decided that it was also the path for me. Quite frankly I can't imagine doing anything else!
To read Dr. Lilienfield's complete bio, click here.
Print this page